Whether you are looking to move to another state or right next door, InterstateRemovalists.Sydney offers a simple and stress-free moving experience for you. We have a vast experience of moving homes and we recognize that all of our customers have different requirements. No matter what your needs or budget, we will take care of everything in the moving process for you.
Moving offices can be a stressful and laborious task that is simply impossible without the right tools. For this purpose, we have a dedicated office removals service that will make your moving experience stress-free with minimum impact on your business. Our team of experts have all the necessary tools required for moving all types of businesses – from small businesses to large organisations.
For ensuring minimum loss to your property, it is essential that the packing and unpacking phase is carried out by professionals that have experience of handling fragile items in your household or office. We take care of the entire moving process from the packing stage to the unpacking and redecoration stage for providing a seamless experience to all our customers.
Are you on a limited budget but still want to hire a top-quality moving service? Do you have a small moving job but do not want to book an entire truck's space? Well then, InterstateRemovalists.Sydney's backloading removals service is just what you need – it allows you to divide the moving fee with other individuals for a quick and reliable experience.
Our moving operations are not limited to Sydney alone but instead, we are a well-known interstate removalists company that can relocate your home or office from Sydney to Adelaide, Melbourne, Gold Coast, Perth, Brisbane, and Canberra.
We have a team of skilled professionals that are trained to disassemble and reassemble furniture for moving purposes. We will ensure the maximum safety of all your furniture so that you have nothing to worry about. Our experts will take apart your furniture and will reassemble it back into one for providing a convenient experience.
MOVING INTERSTATE? WE CAN HELP YOU EVERY STEP OF THE WAY!
Trusted interstate removalists in sydney
Our team of professional removalists are experienced house movers that know exactly how to relocate you around the country. We understand that moving is a complicated task and it requires great attention to detail. This is exactly why our skilled movers work with you on every single step of the moving phase to tailor the services to suit your individual needs and budget.
Here is a list of reasons why we are considered to be the most trusted interstate removalists in Sydney:
We have experience in moving houses of all sizes – from moving large homes to small businesses, our wide range of services cover everything.
We have a dedicated fragile removals team that are responsible for packing and unpacking delicate and heavy items. From baby grand pianos to antiques and artwork, we ensure the maximum safety of all your fragile items.
We take full responsibility of dismantling, packing, wrapping, and reassembling your furniture.
We have a fair-charging price system which means that everything is upfront and there are no hidden costs involved. We promise to provide you with the best quotations for your moving job.
We have well-maintained and professionally managed storage facilities that can be booked anytime that you like. The best part is that there are no minimum costs – just pay for the time and space that you need!
We handle the entire moving process for you – from packing to unpacking and redecoration, we ensure that you are completely settled in your new home before terminating the contract with you.
Our clients and their testimonials are evidence for our trustworthiness and our competitive pricing plans. We guarantee you that we will deliver you the best value for your money.
MOVE WITH US FOR PEACE OF MIND:
Moving is a complex and stressful process that involves numerous complicated steps that need to be taken in a chronological and planned manner. From the hassle of planning to adjusting in a completely new environment – everything is part of the moving process. However, when you are involved with all of the nitty gritty details of the moving, you tend to feel even more stressed and emotionally traumatized than you would normally. We understand how difficult moving can be and we assure you that we will take care of everything for you. Our wide range of services cover everything from planning to the unpacking stage, everything will be taken care of by us. Not just this but our professional team of movers will redecorate your new home to look just like your old one to make sure that you feel more comfortable in the new environment.
LOOKING FOR SYDNEY'S MOST EXPERIENCED AND HIGHLY TRUSTED INTERSTATE REMOVALISTS?
Contact Us For A Stress-Free Move
WHAT TO EXPECT FROM OUR INTERSTATE REMOVALS SERVICE
Over the last decade, InterstateRemovalists.Sydney has become the leading interstate removalists service in Sydney. To incorporate all the requests by our clients, we have worked to create a systematic process that involves the
following elements:
We will assist you in all the preparation for moving, from the planning phase to the lead up to your move. We understand how difficult it can be to move interstate and we want you to alleviate all your worries by taking care of everything for you.
We create a plan for packing and transporting all of your valuables which is sent to you for your approval so that you can add in your specific requirements as well.
Our support team is active on all days throughout the moving process to ensure that all your queries and requests are well tended to. You never have to worry about a single thing with us.
Our team of professional movers will disassemble, pack, and reassemble all your belongings in a safe and secure manner. We will even arrange and redecorate your belongings for helping you to settle in your new residence.
MOVING HOUSE?
We have a comprehensive range of house removals service available that make the process of relocation an efficient and easy one. We cover everything from packing your items to helping you settle in your new home. Our interstate removals services will help you relocate to any state within the country. We will provide you with a customised package that meets your exact preferences and budget. No project is too big or too small for us, we can relocate anything from small one-bedroom houses to large estates with several bedrooms. We offer the complete range of services that include packaging, assembling and disassembling, transportation, unpacking, and planning to make sure that our clients have a stress-free moving experience. Here is a more detailed outline of the services that we have on offer for residential relocation:
Packing and Unpacking:

Our team of experts are professionals at handling household goods. We assure that all of your assets will be categorised, packaged, and sorted in a secure and reliable manner. Our categorisation techniques make it easy to transport fragile goods and heavy items separately for an enhanced experience for our clients. Once we have transported all of your items to your new home, we will also help you in unpacking and redecoration as well.

Secure storage:

We have a number of storage warehouses available (in different sizes) that you can book for temporarily storing your items for safe keeping. We provide bookings for all space and time requirements and ensure that everything is in order with your budget.

Furniture dismantling and reassembly:

Packing your furniture is perhaps the most difficult stage of house moving. This is because handling household furniture can be a tedious task, especially if you are not equipped with the right tools to dismantle them. Our team of trained professionals are experts at dismantling, packing, and reassembling household furniture which ensures a stress-free experience for all our clients.

Automobile transportation:

If you are the owner of an automobile or vehicle then InterstateRemovalists.Sydney has you covered. We have a complete fleet of trailers and trucks that are used for moving vehicles such as cars, boats, and RVs.
OFFICE RELOCATION?
If you are looking to relocate your business interstate, then you need to have a thorough moving plan. Without the proper planning, it will be almost impossible to have a hassle-free relocation process. Our interstate services include professional commercial relocation that will take away all of your worries. We will take care of everything from the extensive planning to the transportation to ensure that you have a trouble-free experience of shifting your business operations from one state to another. All that you need to do is to state your requirements, budget, and time constraints and we will provide you a package that is tailor-made to suit your relocation plans. Here is the list of services that we have on offer for office relocation:
Planning:

Our team of professionals will personally visit your office location to compile a list of inventory and items that have to be moved (according to your requirements). We will then take into account your time and budget constraints to draw up a thorough, step-by-step plan for relocating your business interstate. Once the plan is approved by you, we will move on to the actual packing phase.
Furniture and fixture installations:

We have a team of experts that is trained at dismantling office furniture and fixtures for safe and easy transportation. Once your furniture and fixtures have been disassembled, it will be packaged and categorised for transportation to your new workplace. After we have moved your office equipment, our team will reassemble everything during the unpacking phase.

System relocation:

If you have a computerised system setup at your current workplace then our team of skilled technicians will assess the system's wiring and configuration before disassembling it. After the system has been transported, they will reconfigure and rewire your computerised system at your new workplace so that you have nothing to worry about.

Packing and unpacking:

Our range of services incorporate everything from the packing and categorisation of your office equipment to the unpacking and redecoration phase. We carefully categorize all your office items to ensure that the fragile and heavy goods are securely packaged and crated before transportation.
We also provide other office relocation services such as secure warehouses, records storage and management, inventory management, and plant relocation. Contact us so that we can provide you with a package that is customised to suit your exact requirements.
MOVING INTERSTATE?
Moving interstate can be a taxing task, especially if you are relocating for the first time. What you need is an excellent interstate removalist such as InterstateRemovalists.Sydney. We are an experienced team of professionals interstate removalists that have been moving homes and offices within Australia for over a decade now. Our coast to coast delivery service allows us to securely and reliably deliver your goods literally anywhere in the continent.
We have a thorough country-wide map with an in-depth knowledge of all the routes that exist between the numerous states of Australia. This knowledge helps us draw up a detailed plan for moving, shipping, and logistics so that the maximum security of your goods is ensured. When you book with us, we take up a route that is most suitable to your time and budget constraints.
InterstateRemovalists.Sydney has a caring and attentive customer care service that will assist you in fulfilling each and every one of your moving needs. Our customer service is available to you on every single day of the week so that your queries can be answered spontaneously. Our range of interstate removals services include planning, packing, transportation, warehousing, and unpacking all your valuables that are to be transported from Sydney to other states in Australia.
LOOKING FOR COMPLETE RELOCATION SERVICES?
We are not a moving company that provides services for logistics and transportation only but instead, we provide the complete range of relocation services. Relocation is an intricate process that involves numerous steps that need to be carefully planned out for a safe and reliable moving experience. InterstateRemovalists.Sydney is an all-around moving company that provides you with all the necessary relocation services that you need for moving your home or office to another state.
Our wide range of moving services include extensive planning, inventory assessment, transportation, automobile relocation, packing and unpacking, furniture disassembly and reassembly, warehousing, and redecoration. Everything from making your moving checklist to helping to settle in your home is covered by our vast array of services. Enjoy peace of mind and a stress-free moving experience with the complete relocation services that are provided by InterstateRemovalists.Sydney.
WE OFFER A PROMPT AND PROFESSIONAL INTERSTATE MOVING AT COMPETITIVE RATES.
WHY YOU NEED PROFESSIONAL INTERSTATE MOVERS?
Moving to a different state within Australia can be a daunting task, especially if you are not aware of the climate, culture, or economic factors that exist in the state that you are moving to. There are numerous physical and emotional factors involved with the moving process that need to be taken care of for a comfortable and stress-free moving experience. While you need to cater with the emotional factors on your own, professional interstate movers can facilitate your move with state-of-the-art technology and experienced planning for ensuring a smooth and reliable moving experience.
Trying to take care of moving process on your own can not only be difficult and stressful but it has a higher likelihood of something irreplaceable or expensive being permanently damaged. So, why take the risk then? If you are still not convinced, then here are some good reasons as to why you should consider hiring professional interstate movers:
NO JOB IS TOO BIG OR TOO SMALL FOR OUR INTERSTATE MOVING TEAM.
We are a professional team of movers that have an extensive experience of over a decade in the moving business. We have worked with an expansive list of clients that testify to our reliability and trustworthiness. In our years of work, we have taken up countless projects that range from moving small one-room apartments to huge estates. No matter what the size of your moving job may be, we assure you that we can take it up. We will customise our moving services to suit your exact requirements and preferences for the job, no matter how big or small it is!
WE ARE MOST EXPERIENCED INTERSTATE REMOVALISTS.
InterstateRemovalists.Sydney has been around in the moving business for over a decade now. We have covered innumerable projects with many clients in our years of work and each one of these clients has acknowledged the fact that we are the most trusted and reliable interstate removalists in the country. Our vast experience and modern-day equipment is what sets us apart from all our competition. We have a team of skilled removalists that are trained to handle moving jobs as small as one-room apartments and as big as large offices.
Moving can be a stressful task but with the help of a reliable removalists company such as InterstateRemovalists.Sydney, you can easily get rid of all your worries. Let us help you in moving your home or office to another state because no move it too big or too small and no distance is too far nor too close for us.
OUR INTERSTATE REMOVALS SERVICES
THE BENEFITS OF USING OUR INTERSTATE REMOVALISTS..
We have a professional removalists that has a minimum of 3 years of experience in the moving business.
No hidden costs, no overheads – we only charge you for door to door pricing.
Our charges are applied in 15-minute blocks only (after the first two hours).
We have a wide range of trucks available (in different sizes) that are suitable for all types of moving jobs.
Our trucks are internally carpeted for added cushioning during transportation.
We make use of the most expensive and thickest blankets to protect your goods – there is nothing more important to us than keeping your goods safe and secure.
We have a dedicated staff for operations that have will contact you before, during, and after the move for ensuring that everything is in order and up to the mark of your requirements.
WE ALSO PROVIDE BACKLOADING REMOVALS
CHEAP INTERSTATE REMOVALISTS THAT DON'T COMPROMISE ON PROFESSIONALISM.
At InterstateRemovalists.Sydney, we offer you some of the lowest rates for the quickest transport services because we specialise in backloading. We utilize the free space that we have in our trucks when they are making deliveries to offer you some of the best prices in the moving business. With us, you never have to worry about hidden costs or additional costs because we put the customers above everything else. Our services incorporate numerous value added services such as no costs for stairs up to the first floor and free furniture assembly and reassembly that ensure that you have the best moving experience at the lowest price.
Despite the fact that we are cheap interstate removalists, we do not compromise on the quality of our services. We are experienced professionals that have been working in the removalists business for a long time now and we can assure you that everything will be taken care of in a proficient manner.
WHY CHOOSE US AS YOUR INTERSTATE MOVERS?
OUR REPUTATION HAS MADE US ONE OF THE MOST RELIABLE INTERSTATE REMOVALIST IN SYDNEY.
WE GUARANTEE SAFE INTERSTATE FURNITURE REMOVALS.
Moving furniture is perhaps the most difficult part of relocating interstate. This is because there are several steps involved in the process of moving furniture – these include the dismantling, packing, transportation, unpacking, and reassembly of the furniture. We here at InterstateRemovalists.Sydney facilitate you with a team of professional removalists that are experienced at handling furniture. The best part is that our furniture disassembly and assembly is free of cost which means that we offer you this luxury without putting more burden on your wallet.
We assure you that your furniture will be disassembled and packed by professionals that know exactly what they are doing for ensuring the maximum safety of all your valuables. Once the furniture has been transported, it will be unpacked and reassembled back to its original state again. We can guarantee you that you will have a trouble-free experience of furniture removal with our company.
WE ALSO OUR EDGE ABOVE OTHER INTERSTATE REMOVALISTS:PROVIDE BACKLOADING REMOVALS
My heartfelt gratitude to the experts who handled the removal of our family furniture and stuff! I am so glad to have chosen Interstate Removalists Sydney as they made our moving to our new hope stress-free and efficiently done. Kudos to you and your able team!
Michael
Thanks for proving me right in recommending Interstate Removalists Sydney to take care of the office furniture of our new branch outlet. Your skills and professional lifting services made the transfer of our vases and other fragile cargo a success and that is very much appreciated. Thanks to you and your experts!!!
Aaron CEO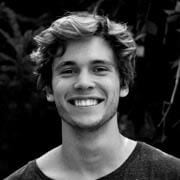 I am very happy with the way Interstate Removalists Sydney removed our furniture and clothes from our old home to our new one. Friendly and reliable movers came to pick us up on time. They also knew how to properly transfer our piano and that was the main worry I had. It is a very expensive and beautiful instrument so I had misgivings about getting it removed in the first place. Will contact you again whenever I need something removed.
Paul
It's my first time to take charge of the furniture delivery of our newly established business so I wanted to make sure it was done right. Hiring Interstate Removalists Sydney to handle that is one of the best decisions I have done so far. My clients now enjoy lounging on their new furniture and I am making a good start in terms of client patronage. Thanks so much!
Richard
LET US MAKE YOUR INTERSTATE MOVE EASY:
Now that you know everything that we have on offer for you, let us make your interstate move a comfortable and easy one. We offer you the most convenient and reliable way of moving your home or office from Sydney to other states in Australia. With us, there is never a concern about safety, time, or budget because we customise every package to suit your exact preferences. Contact us so that we can start your move today!
What are the removals services that you offer?

Our comprehensive removals services cover the entire variety of moving services that include house removals, official removals, interstate removals, packing services, unpacking services, and transportation. If you are looking to move your home, then our house removals services are perfect for you, whether you are moving within the same city or interstate. If you are looking to relocate your business or office, then our office removals services are well suited for moving organizations of all sizes. Our complete moving services provide you with peace of mind by taking care of everything from the planning and packing to transportation and unpacking of your belongings.

How can I get a quotation for your removals services?

Our quotations service helps you plan and allocate a budget for your move accordingly. We are not a service that likes to keep its customers guessing since we provide free and comprehensive quotations with no hidden or additional costs involved. You can submit an inquiry and request a quote from us by contacting us via your website . Our team will get in touch with you over call and prepare a quote tailored to your specific removals requirements.

Do you provide services for plant removals?

Yes, we will move your plants to your new location. Most removals services are not willing to provide plant removals services because of the fragile nature of these plants. However, interstateremovalists.sydney is well-equipped with professionals who know just how to handle moving small and large plants. We have specialized packaging materials and boxes for small plants, and we load large plants directly into our trucks that have controlled temperature and humidity. Our professional removals will take care of everything including the plants, soil, and the base to facilitate your move.

Do you provide services for moving barbeques (BBQ)?

Yes, our team of skilled removalists is equipped with the right tools and expertise to handle the move of all kinds of BBQs. From cleaning and disassembling your BBQ to packing and transporting it safely to your new location, we take care of everything for you. No matter what the size or type of your BBQ, we will handle the move for you.

Can I help the removalists with the move?

Yes, a helping hand is always welcome! We understand that this is your move and provide you with the freedom to steer it in the direction that you would like. However, our professional removalists take away the stress and burden of the move by guiding you through each step to ensure a risk-free and safe moving experience.

Do I have to deal with paperwork?

Yes, you will need to cooperate with us through paperwork for the contract and insurance documentation. Our professional removals services come with a standard contract that states the quotation and requirements for the move, including the services that we will provide. The insurance documentation provides you with a guarantee of the safety of your valuables that you have paid insurance for. If you are moving interstate, then we will also provide you with an inventory list and checklist for facilitating your move.

How should I pay for my removal?

We understand that different customers have different preferences for method of payment. This is the reason that we facilitate you with all kinds of payment methods including payment by cash, payment by pay order, payment by credit card, and payment by bank transfer or deposit. Our removalists are equipped with mobile Electronic Funds Transfer Point of Sale (EFTPOS) devices that can accept payments via credit cards and debit cards on-the-go. *Please note that card payments often have a fee attached with them from the card provider and you should be aware of them before deciding to pay via card.

How much time does it take to load a removals truck?

The time for loading a removals truck primarily depends on the size of your move, but it is affected by a number of other factors as well. First, the number of boxes that you have for your move affect the time it takes to load our removals truck. Second, we assess whether furniture, pianos, vehicles, or other large items need to be moved and how will these items be loaded into the truck. Third, we consider how many floors do you have e.g. moving boxes from the second floor to the truck takes longer than moving boxes from the first floor. Therefore, there is no fixed amount of time for loading our removals trucks and it can vary anything between 1 hour to up to 12 hours depending on the factors we have mentioned.

Do you provide services for pet removals?

Yes, we provide services that cover the move of your pet animals including (but not limited to) cats, dogs, parrots, and rabbits. Our professional removalists understand exactly how to take care of pets over the course of the move to keep them healthy and safe. If you would like to move your pets over long distances such as interstate moves, then you will need to let us know in advance so that we can arrange a cage and food for the pet in advance.

Do I have to disassemble my bed for the move?

We handle the disassembly of all kinds of furniture, particularly beds and bed sets. Regardless of the type and size of your beds, whether single-sized, double-sized, queen-sized, or king-sized, our professionals know exactly how to disassemble beds for moving.

Should I be present during the pickup?

It is important for you, or someone on your behalf to be present during the pickup and loading process. This is to ensure that our removalists can inquire you about any questions regarding the pickup, packaging, or loading process if there is confusion. Furthermore, even though our professional removalists are trained to handle and facilitate all kinds of moves, it is always good to have the client's (your) opinion on something. If you cannot be available for any reason, it is advised that you arrange someone in your absence who can organize the move.

Do you provide services for moving pianos and pool tables?

Yes, we provide services for moving (and insuring) pianos and pool tables. Most pianos and pool tables are made from special materials that is sensitive to scratches and damage. Additionally, these billiards and pianos are weighty which makes them an inconvenience to move on your own, without professional help. Our team of professional removalists know exactly how to pack, load, transport, and unpack pianos and pool tables with extreme caution, ensuring their safety at all times during the move.

Are your services Australia-wide?

Yes, our services extend across all states and cities within Australia. Interstateremovalists.sydney offers you its complete range of services across the whole of Australia. Our removals services can help you move your home or office from/to Sydney, Melbourne, Brisbane, Canberra, Adelaide, Perth, and Gold State with utmost convenience. Our warehouses and offices are strategically placed across the country to provide you with a stress- free moving experience.

Do you provide free quotations?

Yes, our quotations are free of cost for all of our customers. From analyzing your requirements to inspecting the move, we deliver you with an accurate and reliable quotation for your move. Our quotes are sent to you within a day via email or post, as you request. We can even provide you with urgent quotations within the hour without charge.

Do you provide services for vehicle removals?

Yes, our vehicle removals services cover the move of motorcycles, cars, golf carts, and SUVs. You will have to inform us if you plan to move your vehicle in advance of the move so that we can arrange resources such as personnel and trucks accordingly. Vehicle removals are particularly recommended for people who are moving interstate and would not like to drive their vehicle all the way to their new location. We guarantee the safety of your vehicle through our professional vehicle removals services and even provide you with insurance for vehicles.

Can you disassemble, reassemble, and move furniture?

Yes, we will handle the complete process of furniture removals for you. Our team is equipped with all the right tools and skills that are necessary for handling all kinds of furniture including beds, dressers, tables, cabinets, and closets. We are professional removalists who know exactly how to disassemble furniture at your current location, transport it, and then reassemble it in your new location. Our professionals take additional care of furniture items to ensure they are not scratched or dented during the move.

Do you have clean and hygienic trucks?

We take special care of hygiene and cleanliness of our trucks to provide a safe and protected environment for moving your belongings. We maintain and wash our trucks after each move we perform to guarantee clean and hygienic trucks. All moving trucks are our own property (and not outsourced) which ensures that we maintain consistency across all moves. Not just the trucks, but our drivers also follow best practices for hygiene to keep the process of your move from loading to unloading protected from bacteria and germs.

Should I book my move early?

Yes, it is advised to book as early as you can in order to reserve the right day for your move. Often, our customers make bookings at least a month before the move to ensure that everything can be planned and organized accordingly, particularly if their move is to take place on the weekend or a public holiday. Booking early is recommended because it gives us time to evaluate the move, plan out the moving processes, and provide you with peace of mind with your move. If you have a tentative schedule or dates, you can let us know and we will keep those dates reserved for you to avoid any inconveniences afterward. Due to our packed reservation schedule, we cannot guarantee last-minute moves at all times and therefore, it is advised to book your move in advance and early.

When should I make the payment for my removal?

All payments should be made in advance i.e. before the moving day so that we can provide all facilities accordingly. If you would like to request a different payment schedule, then you can contact us to get in touch with our representatives.

Do you operate on public holidays and Sundays?

We are available for our clients 24/7 i.e. 24 hours a day, 7 days a week. We provide you with our removals services at any time of the day and during any day of the year including public holidays and weekends (Saturdays and Sundays). Most of our customers find it convenient to move on a holiday or the weekend to minimize the loss of business or work and we are here to accommodate that. However, for removals on public holidays and weekends, you need to book in advance so that we can organize our resources and provide you a convenient experience.

Do you provide services for antique removals?

Yes, our antique removals services cover the preservation and move of all your valuables. We understand that antiques are priceless, and you can not find replacements with an insurance amount. This is the reason we take extra care of your antiques to ensure that these are moved with utmost care. You can inform us in advance about the antiques that you have and we will ensure their maximum protection during the move.

Do you charge on a fixed rate or hourly rate?

Our rate of pay and contracts are open to both fixed rates and hourly rates. Our flexible payment schemes provide our customers with the convenience of choosing the method they prefer. When we provide you with a quotation, we provide you with a breakdown of both our fixed rates and hourly rates for the move so that you can choose accordingly. If you are unsure of your exact requirements for the move and would like the services of our removalists as and when you need them, you should choose our hourly rates. On the other hand, if you have your move planned out perfectly then you should choose our fixed rates for the best pricing.

How long will the move take?

The duration of your move depends on a number of factors but it mainly depends on the size and complexity of your move. There is no definitive answer to how long will the move take, but it depends on the following factors:

The size of your move i.e. how big is your home/office and the number of boxes that need to be moved.
The number of floors at your pickup and destination. A two-storied move will take longer than a one-storied move.
Whether you have furniture, vehicles, pianos, pool tables, antiques, and BBQs that need to be moved.
How far is the destination from the pickup – the traveling time varies according to the distance to be moved.

Despite this, we can provide you with a rough estimate of how long our removalists will take to complete the process of loading your valuables in the truck:
A one-bedroom house takes up to 2-3 hours.
A two-bedroom house or small office takes up to 3-4 hours.
A three to four bedroom house or mid-sized office takes up to 7-8 hours.

What do your removal costs include?

We have a wide variety of services available for you including interstate removals services, backloading services, packaging and loading services, furniture removals services, house removals services, and office removals services. Each type of service comes with its own removal costs that cover different aspects of your move. However, if you choose our complete removals services that cover everything from the planning to the decoration of your new home or office, then our removal costs will include the planning, packaging, loading, disassembly and assembly of furniture, unloading, unpacking, and decoration. As value-added services, we provide you with free boxes and packaging materials (packing tape and paper, furniture covers) to facilitate your move. In addition to all of this, regardless of what the type and size of your move, we always provide you with experience and professional removalists who are the best at what they do.